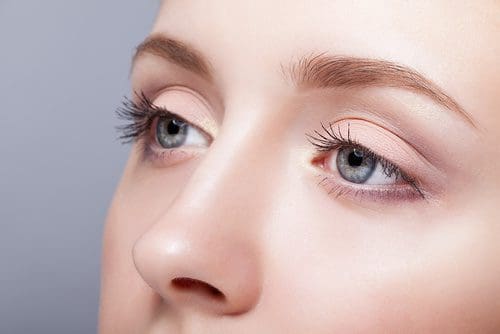 Blepharoplasty (Eyelid Surgery)
Eyelid Surgery
Your eyes are a focal point of your face. This is what makes cosmetic procedures on the eyelids popular. The skin around your eyes can drastically affect your overall appearance. Drooping eyelids are caused by a number of factors, including genetics, excess sun exposure, or aging. Sometimes eye lid sagging can be so severe that your vision is affected. In addition to sagging eyelids, puffy bags under the eye can form and make you look tired or even older than you feel. For patients with these and other cosmetic concerns about their eyes, blepharoplasty can help.
Eyelid surgery, aka, blepharoplasty, is a cosmetic procedure that removes excess skin and muscle from the upper and lower eyelids. It removes or repositions fat from the area to reduce puffiness. Eyelid surgery helps to correct drooping upper lids and puffy bags below the eyes. Eyelid surgery helps to make you look more rested.
HOW TO CHOOSE THE BEST DOCTOR FOR YOUR EYELID SURGERY
For many patients in WV, blepharoplasty can provide exceptional results when treating sagging eyelids and puffiness under the eyes. But to increase your chances for an optimal outcome and safe procedure, it's important to choose a plastic surgeon who is board-certified in plastic surgery and as such is a member of the American Society of Plastic Surgeons. This credential ensures that you are choosing a plastic surgeon who is certified by the American Board of Plastic Surgery has undergone extensive education, training, and comprehensive exams on cosmetic plastic surgery procedures. Dr. Thaxton is a Board Certified Plastic Surgeon. He has dedicated himself to providing the highest quality of care to his patients, ensuring that they are fully informed about their procedures and receive the best treatment possible. Dr. Thaxton has the additional distinction of being a member of the elite American Society of Aesthetic Plastic Surgeons.
IS EYELID SURGERY COVERED BY INSURANCE?
In some cases, insurance will cover your eyelid surgery. If your vision is affected by your sagging eyelid skin, insurance typically covers blepharoplasty. Your optometrist can run specific tests to check your visual fields. If you come to our office for a cosmetic consultation, Dr. Thaxton & his staff can discuss what tests you need, and they can discuss your specific test results. Insurance coverage for blepharoplasty depends on your specific test results.
Will Eyelid Surgery Give Me Scars?
Many blepharoplasty patients in Charleston WV are understandably worried about the development and appearance of scars, which is why Dr. Thaxton aims to minimize scarring as much as possible. As you heal from blepharoplasty, your scars may remain slightly pink for six months or more after surgery. But over time, most eyelid surgery patients find that their scars are barely noticeable, allowing them to enjoy their new, rejuvenated facial appearance.
WHAT IF I WANT TO LOOK YOUNGER AROUND MY EYES BUT I'M NOT READY FOR SURGERY?
Some people feel like they have tired, older than they feel appearing eyes, but they are not necessarily wanting to undergo plastic surgery. This is no problem in our practice, either. We have other, non-surgical options to address the appearance of your skin on your face and around your eyes. If you think you might be a candidate for eyelid surgery but are not sure you want to take the plunge into have a blepharoplasty surgery, come in and talk to us, anyway. We can explain to you what your options are. We can always give you a complimentary cosmetic consultation to address your entire face.
If you want to see some of Thaxton Plastic Surgery's eyelid surgery before and after pictures, check out our blepharoplasty gallery. You can also check out our #wecanmakeyourfacesmooth on Instagram where you will find some face surgery including eyelid surgery before and after pictures. Call us anytime at (304)925-8949 to schedule your very own cosmetic consultation in Charleston, WV. Emailing us is also an option!