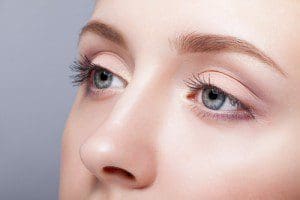 Morpheus8
At our Charleston WV plastic surgery practice, many of our patients ask about Morpheus8. Most people understandably become self-conscious about skin sagging and wrinkling as they get older. Unfortunately, it's just a fact of life that our skin naturally loses its firmness and elasticity as we age. For many patients, even top-of-the-line creams and products aren't enough to keep skin shining anymore. If invasive surgery seems too extreme, expensive, or time-consuming, we have good news. Non-surgical options including Botox, fillers and Morpheus 8 can now offer benefits for those not wanting a facelift (or not yet!). Morpheus8 is one of these treatments, and patients have been thrilled with the results. Morpheus8 can help lift, plump, and tighten sagging skin. It can also help address many other problems like scarring, acne, uneven pigmentation, sun damage, and stretch marks.
What is Morpheus8?
Morpheus 8 is a treatment that combines microneedling technology with radiofrequency therapy to stimulate natural collagen production, reduce excess adipose (fat) tissue, and help resurface the skin. Morpheus8 can be used on the face, neck, and body to tighten and firm sagging or wrinkled problem areas. Unlike some non-surgical cosmetic technologies, Morpheus8 works well on all skin tones. The treatment is done in-office and usually takes between 20 and 60 minutes, depending on how many areas are treated. There are no incisions, stitches, or operating rooms required. Our aesthetic laser specialist will first numb your face with a topical anesthetic to ensure that you are comfortable. She will then apply the Morpheus 8 treatment to your treatment areas, usually as you lie in a reclining position.
After the procedure, we typically recommend you apply medical-grade hyaluronic acid solution and a broad-spectrum sunscreen, just to further enhance results and protect the healing skin. Keeping up with your skin care in this way leads to great results. We generally recommend that patients get about three consecutive Morpheus8 treatments to achieve the best possible initial results. After that, maintenance is usually done on an annual basis. But even just one treatment will create a noticeable difference. We can sometimes combine Morpheus8 with other treatments like Thermi, platelet-rich plasma, Botox & fillers like Juvederm to further rejuvenate the skin for a radiant and youthful glow.
What does Morpheus8 treat?
Morpheus 8 treats a number of common skin complaints: Sagging skin on the lower face, or "jowls"underneath the chin and jaw Lines, wrinkles, and creases on the lower face and neck Loose or lax skin anywhere on the body, such as "bra rolls" Sun-damaged skin Active acne Acne scars, injury scars, or post-operative scars Hyperpigmentation or "age spots" Stretch marks Large pores A dull or uneven complexion
How much does Morpheus8 treatment cost?
The cost of Morpheus8 will depend on how many areas you have treated, where you live, and the expertise level of your practitioner. We will give you a more precise estimate at your initial consultation. But generally speaking, a full-face Morpheus8 treatment costs anywhere from $700 – $1,500. So even if you require three consecutive treatments to achieve the desired results, you're still paying only a fraction of the price of a face lift, with none of the recovery time. And if you are only having certain target areas addressed, the cost may be much lower than the above estimate. Call us or text (304)925-8949 for your very own Morpheus 8 evaluation in Charleston, WV! See what Morpheus 8 can do for you.