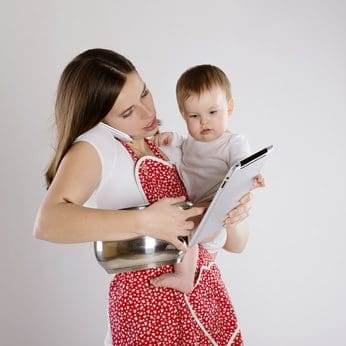 What is a "Mommy Makeover?"
The Mommy Makeover procedure is aimed at restoring a woman's pre-pregnancy figure.  The mommy makeover usually combines an abdominoplasty with breast enhancement (lift and/or augmentation), addressing the body contour changes that commonly result from pregnancy. Sometimes this includes liposuction also.
Patient's goals for mommy makeover are to restore the curves and body shape (i.e., body contour) they had before pregnancy. Mommy makeover patients are looking to regain their chest fullness with a breast augmentation and/or breast lift and to flatten their stomachs and to regain their waistline with abdominoplasty and/or liposuction.
During and after pregnancy and breast feeding, breasts can lose volume and also sag. Sometimes our surgeon can achieve these goals with just a breast augmentation with a breast implant (silicone or saline), and sometimes this requires a lift to go along with the breast augmentation.
It is the same with post-pregnancy and post breast feeding tummies, too. Abdomens stretch during pregnancy and then can sag after. Sometimes there is excess fat, and sometimes there is just loose skin. This is where the tummy tuck part of the procedure comes in. Sometimes additional areas need liposuction to achieve the patient's desired result.
And mommy makeovers are named after moms, but you don't have to be a mom to want one. If you want to restore your breast shape, flatten your waist, improve saggy loose skin and get your waist back, then this combination of procedures (breast aug & tummy tuck) might be right for you! Like every plastic surgery that we perform, the mommy makeover is tailored to each patient's wants and needs.
Where can I Learn more and see Before and After photos, and where can I get a Mommy Makeover in Charleston WV?
You can watch video of Dr. Thaxton explaining tummy tucks and breast augmentation on our YouTube channel, see Dr. Thaxton's before and after photos breast augmentation patients or abdominoplasty before and after photos. Better yet, click the contact us button above to come talk to a Board Certified Plastic Surgeon about your particular goals!