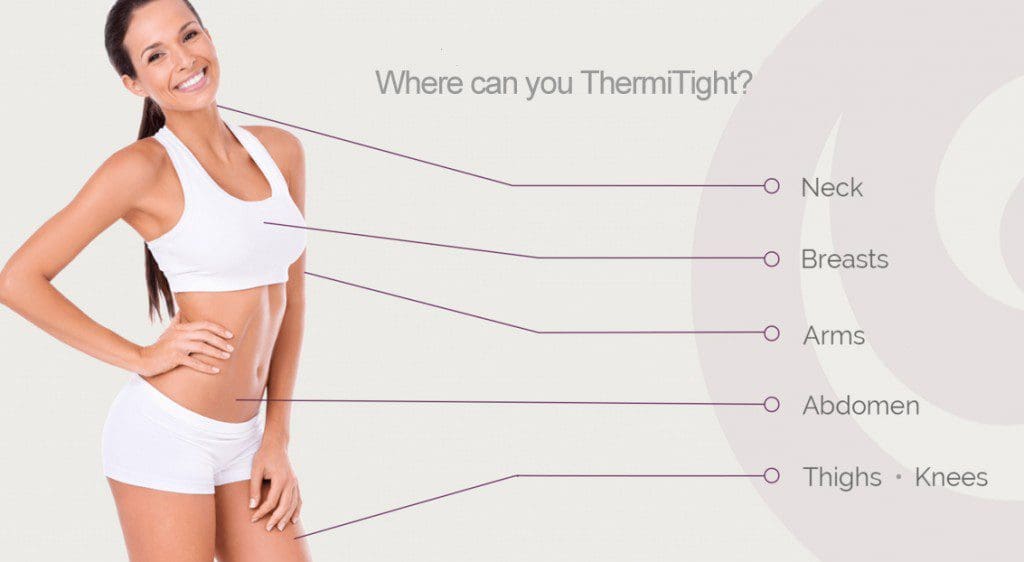 ThermiTightSubdermal Tissue Remodeling
During the ThermiTight® treatment, a tiny probe is used to gently heat specific tissues to a pre-determined therapeutic temperature. After the treatment, a gentle wrap is applied and you may resume normal activities the next day.
With ThermiTight, your physician applies a controlled amount of thermal energy to targeted tissue.  The tip of the tiny probe provides constant feedback of the actual temperature during treatment.
In addition, an infrared camera is used to monitor skin temperature to ensure that your treatment is both safe and effective.
What to expect:
Painless
Single Treatment Solution
Little to No Downtime
Quick, Easy Procedure