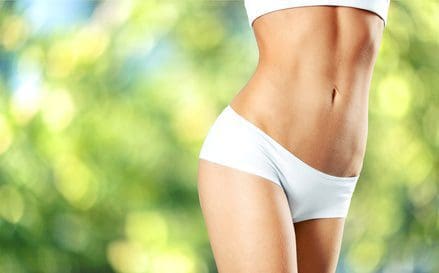 Pregnancy and weight gain can stretch the abdominal skin and muscles. Abdominoplasty, aka tummy-tuck, removes excess, sagging skin and tightens the muscle wall leaving you with a flatter, sleeker contour.
Tummy tuck candidates want rid of their loose, saggy skin and fat around their lower abdomen. Our patients want their clothes to fit better and to feel better in their favorite outfits. The tummy tuck can make your clothes fit better, make your tummy flatter, and it gives you a tighter waist for that "hourglass" figure.
Our tummy tucks love the often dramatic change in their appearance. They are happy to be back in their favorite jeans, dresses or swimsuits. They feel comfortable in their wardrobe faves again.
Abdominoplasties tighten abdominal muscles and remove excess skin and fat. Dr. Thaxton has been performing abdominoplasties with beautiful results for many years. In some cases may be combined with breast augmentation for the popular "mommy makeover."
We are committed to helping you achieve your personal goals in abdominal rejuvenation. We customize each surgery to ensure patient safety and to help you return to your lifestyle and activities of daily living as soon as possible. Visit our photo gallery to see tummy tuck before and after photos. Call us (304) 925-8949 or email us to schedule your appointment!
View more information on Abdonmioplasty or Tummy Tuck from the American Society of Plastic Surgeons.